DRA. NÚRIA MENDIETA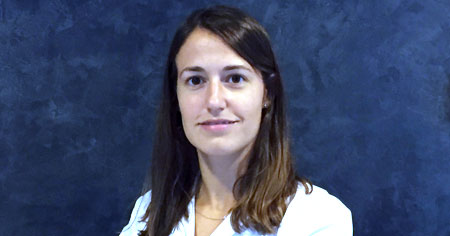 La Dra. Núria Mendieta és llicenciada en Medicina per la Universitat de Barcelona i especialista en Oftalmologia per l'Hospital Universitari de Burgos.
Durant la seva formació ha superat els exàmens corresponents a "International Council Of Ophthalmology" en les seves tres fases: Basic Science, Optics and Reftaction and Clinical Science, així com l'examen corresponent a l'European Board of Ophthalmology. Completant la seva formació amb una estada al departament de neurooftalmologia i uveïtis a l'Hospital Clínic de Barcelona i una estada al departament de glaucoma i de còrnia del Queens Medical Centre de Nottingham, al Regne Unit.
Des del setembre de 2016 treballa a l'Institut Oftalmològic del Centre Mèdic Creu Groga com a metge especialista en oftalmologia.
També treballa com a especialista de glaucoma a l'Hospital Universitari Parc de Salut Mar i a l'Hospital General de Catalunya.
Prèviament havia treballat a l'Hospital Sagrat Cor i al Servei Integrat d'Oftalmologia del Vallès Oriental (Hospitals de Granollers, Mollet i Sant Celoni).
Ha presentat comunicacions a diversos congressos, tant d'àmbit nacional com europeu i participa en la realització de varis estudis clínics a VOR (Vallès Ophthalmology Research).
És membre de la Societat Catalana d'Oftalmologia i de la Societat Espanyola de Glaucoma.
https://www.creugroga.com/wp-content/uploads/2020/11/LogoNou-Creugroga-1.png
0
0
https://www.creugroga.com/wp-content/uploads/2020/11/LogoNou-Creugroga-1.png
2019-05-27 11:45:49
2019-05-27 11:45:49
DRA. NÚRIA MENDIETA